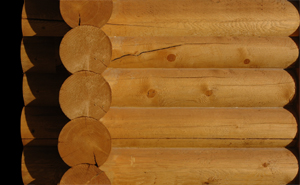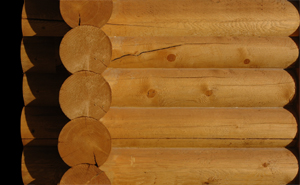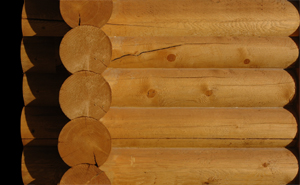 ---


COMPLETE BUILDING MATERIALS PACKAGE
All log home companies have a "package" or "kit". We encourage you to compare our package with others. It's very important for you to know exactly what you're getting.

CONSTRUCTION PLANS
5 sets of site specific, full color house plans. Engineered plans in Colorado.

MAIN FLOOR FRAMING
Support posts and brackets for under floor beams

All floor beams and metal joist hangers

Sill seal

Treated sill plate

Floor joists

Double rim Joists

Solid floor joist blocking

3/4" T&G OSB wafer board sub floor decking

Sub-floor construction adhesive

Simpson A35 Metal Angles

1x12 rough sawn belly band
DECK FRAMING
Support posts and brackets for deck support

Deck joists and metal joist hangers

Double 2x10 outside rim deck girder

2x6 redwood decking

Log railings are optional
INTERIOR PARTITION WALL FRAMING
2x4 and 2x6 wall framing including studs, top & bottom plates, headers, blocking and sheet rock backing
WALLS AND GABLES
Swedish Cope or D-Log Style. All logs are included to fully construct the designed structure.

Choices of gable end construction are: A. Full logs to match the house logs on the interior and exterior B. Stick framed with half log siding on the exterior to match the house logs. Owners to finish the interior. C. Stick framed with Batt and Board siding on the exterior. Owners to finish the interior.
ITEMS FOR LOG CONSTRUCTION
Construction Adhesive. Used between every log course as the course is laid

Sashco log caulking. Used around doors, windows, corners and butt joints on the inside AND outside. Also used to fill the horizontal log joints on the inside OR the outside.

Hardwood Dowels for butt joints

3/4" Ship Auger Bit for hardwood dowel holes

Blue Ox log screws

Window and Door jambs - rough sawn 3" thick Bucking planed smooth on one side. Width of bucking to be determined by log diameter.
UPPER FLOOR FRAMING
Ledger boards and lag screws

Floor joists and blocking

Metal joist hangers

3/4" T&G OSB wafer board sub floor decking

Sub-floor Construction Adhesive

1x6 T&G pine for ceiling below upper floor
STAIR FRAMING
2x12 stair stringers

5/4" particle board treads

7/16" OSB wafer board risers

Landing framing

Log railings and log stairs are optional
WINDOWS AND DOORS
Windows: vinyl frames, Low-E, dual pane. Wood clad available at additional cost

Trapezoid, triangle, etc. windows if applicable

Exterior sliding, patio and French doors are vinyl with glass

Exterior front and rear doors are metal, 6 panel, pre-hung
ROOF FRAMING (STICK FRAMED SYSTEM)
Ridge Beams: engineered glulam beams

Some designs may include manufactured trusses

2x12 roof rafters

Freeze blocking, ledger boards and backing

Metal rafter hangers

2x6 outriggers and 2x8 fascia

Roof Sheathing: 5/8" OSB wafer board

5/8" CDX plywood sheathing over open soffits

1x6 T&G pine for all ceilings

15# roofing felt

30 year architectural shingles

Brown metal drip edge for eaves and rakes

Colored metal roof, trim, and screws are optional
PORCH ROOF FRAMING
Full round log porch columns and girders

2x8 rafters, blocking, and fascia with 2x6 outriggers

Roof Sheathing: 5/8" OSB wafer board

5/8" CDX plywood sheathing over open soffits

1x6 T&G pine for porch ceiling
EXTERIOR LOG PROTECTION
Exterior log stain. Two coats


SNOW LOAD DESIGN

Our packages are designed for a 50# snow load. Each county has a different snow load requirement. Snow loads of 51 pounds and above will have an additional cost.

Please note that every log home is different. Some of the materials listed above may not apply to certain packages. The list above is an example of the materials that make up our complete package. A complete materials list is prepared individually for every log home. Exact quantities and materials will be called out on this list.
---
High Country Log Homes (970) 882-4009 www.HighCountryLogHomes.NET




Copyright 2007. All rights reserved.