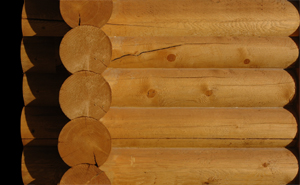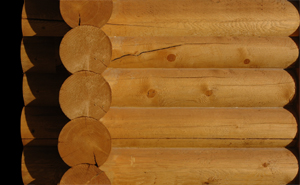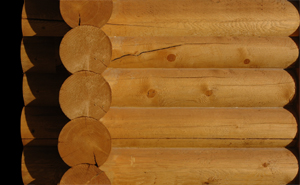 Questions & Answers
---
The idea of building a custom log home seems like an overwhelming task. Choosing the right log home company is not easy either. With so many to choose from, which one is right for you? You feel as though you have more questions than answers. Not to worry, we have put together these frequently asked questions that are sure to help.


How much does it cost to build a log home?
This is one of our most common questions and there happens to be no exact answer. For many who are interested in log homes, there is no comparison between the "Serenity" of a log home and that of a stick framed home.

In general, a turn-key construction of our typical log homes will cost between $170 and $200 sq ft to build. Keeping in mind that this varies greatly depending on the location in which you plan to build.

How long does it take to "dry-in" a High Country log home?
An experienced crew who regularly builds our log homes can "dry-in" a typical 2-story, 1,500 sq ft, High Country log home in 2 - 3 weeks. This includes stacking the logs, hanging the second floor, interior wall framing, building the roof (to the felt paper) and installing all exterior doors and windows.

What kind of technical assistance is provided?
High Country Log Homes provides a one day, on-site building course. This course aids in getting the process started and covers the suggested techniques for the building of a High Country log home. Technical assistance is also available by telephone throughout the "dry-in" process.

Does High Country Log Homes provide stamped plans?
Yes, in Colorado if your County requires it. If building outside of Colorado and stamped plans are required, we work with an engineering firm in that area to get your plans stamped. Some additional charges may apply.

Can a log home have a basement?
Yes, a log home can have a basement. In fact, a basement is an inexpensive way of adding square footage to any home.

What type of wood, and from where does it come?
We use dead standing Lodgepole Pine or Douglas Fir. The wood comes from mills in Idaho and Colorado. Either of these select woods are excellent based on durability, construction, and cost. Both offer some of the best insulating qualities.

What about insulation factors?
Wood is one of the best insulating materials available, especially the lower-density types such as Pine and Fir. Depending on the log type and size used, a standard wall constructed of log has an R-value which exceeds that of a stick framed wall. However, no home, no matter the type of construction is energy efficient if poor construction methods are used.

How do the logs fit together?
The logs sit on top of one another, using a "Swedish Cope" method. The bottom of each log is milled in a half moon fashion in order to nest on the log below it. A Bead of construction adhesive is placed between each course. Specially designed log screws are then placed 32 inches on center, and run completely through the log and partially through the one below it.

What about settling?
Like all structures, log homes settle, especially as the immense timbers live and breathe along with environmental changes. This "living" structure is what gives the home its character. The bulk of movement occurs within the first three months and is very minimal in any case. We see about 3/8" settling in a 9'-0" tall log wall.

As the home settles, what happens to doors, and windows?
A gap is left above doors and windows to allow for settling. This gap is caulked on the interior and exterior with the provided log caulking. .

How is shrinking and settling controlled?
The number one cause of significant shrinking and settling is wood that has a high moisture content. It is extremely important to use wood that is dried to a specific moisture content prior to being used. Too dry is not desirable, and too moist (green) is to be avoided at all costs. High Country Log Homes uses wood that has a moisture content of 12 - 17%.

How long does it take from the time a contract is signed until a High Country Log Home "kit" is delivered?
A total custom package can typically be delivered within 45 - 60 days from the date of a signed contract.

How do I get started?
Since the planning process is the key for a smooth transition to your finished home, and can take from weeks to months of us working together, getting started now is recommended. Give us a call today and we will work together to put in motion your vision of a custom log home and make the dream a reality.




Copyright 2007. All rights reserved.